This Bey is not meant to be used in RPB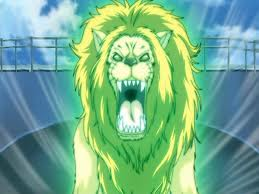 This is Samuel's Second bey which he uses sometimes as replacement for driger.
Face Bolt: Metal Face Bolt 2- Feather:Leone version
Edit
The Custom Metal Face that is used on Nightmare Rex UW145EWD is a Metal Face Bolt 2-Feather or a MF2-F, which is lighter than a normal Face Bolt.It has the leone face on it(the same one as in Counter leone D125B,wii exclusive)
Energy Ring: Leone IV
Edit
It looks excact to the leone wheel of the first released Rock leone 145d, but seems to be lighter than a normal wheel.
Fusion Wheel: Twister
Edit
Twister is the second heaviest Fusion Wheel behind the Diablo Fusion wheel, Twister is a thick, completely circular Wheel with six sections around it; each section containing six straight ridges. Twister also features many small spiked ridges lining around the Wheel at an edge at it's top. Inside Twisted, reveals to show a layer of even more ridges going in a circular motion.
Due to it's very heavy weight; which has made it one of heaviest Wheel so far. Also because of it's ridges, which are designed to deplete the opposing Bey's spin completely. It also uses the opposing Beyblade's recoil against it, scoring KO's and grinding out opponents.
It seems that Twister is a "Completed version of the twisted wheel" without the so called "staircase of death",which makes the beyblade one of the best defence beyblade's there is having no recoil when attacking or defending.
Twister has been to known to have great use for Stamina too. Although Twisted has a terrible Solo-Spin time, it makes up for it due to it's round shape which absorbs impact and creates excellent Defense from attackers.
Spin Track: Upper Wing 145E
Edit
[UW145 is a great Track as it has air pushing capability's like Down Force 145. UW145 also has protection from low level Attacks. It can change from Upper to Downward Mode which increases its' performance. It has claws that protect the bey and it can also use then to attack. In this combo: "Hell/Vulcan/Screw/Fobidden Beafowl UW145MF/RF/R2F", it can attack fiercely. Altogether, it is a great Track and it outclasses WD145/WA130/SW145/D125/S130/R145/C145.
Performance Tip: EWD
Edit
[Eternal Wide Defense is a great Tip as it combines Wide Defense's amazing Stamina with free spinning. EWD may seem to be a terrible Tip because EWD normally comes with UW145, UW145 makes the beyblade very light and therefore making it way too easy to knock out. Eternal Wide Defense is a part of the Maximum Series, because this Tip is considered one of the best Stamina Tips, if not the best.
Ad blocker interference detected!
Wikia is a free-to-use site that makes money from advertising. We have a modified experience for viewers using ad blockers

Wikia is not accessible if you've made further modifications. Remove the custom ad blocker rule(s) and the page will load as expected.