This Bey is not meant to be used in RPB
This article

has yet to be completed.
Face Bolt: Corvus
Representing one of the 88 constelation in the sky.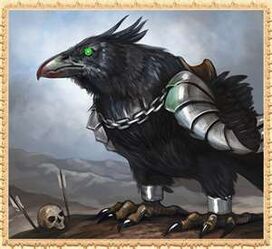 Energy Ring: Corvus
with 5 spikes to deal damage. Neon green color.
Fusion Wheel: Ice
This Wheel is just a circle for defence
Spin Track: 145SP (Spikes Track)
Like W130, this track is loose so it spins, but the spikes only deal little damage. If the Track was loose, it would take recoil.
Performance Tip: WD
Like RockPegasus105WD, and EarthAquila(Eagle)145WD, this Tip makes it really balanced and stabled.
Ad blocker interference detected!
Wikia is a free-to-use site that makes money from advertising. We have a modified experience for viewers using ad blockers

Wikia is not accessible if you've made further modifications. Remove the custom ad blocker rule(s) and the page will load as expected.