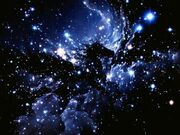 Chosen Pegasus UD140 RWD/RWB/RWF/RWSis a beyblade fanon beyblade owned by Game MaStEr/Donny, who is part of team ember strike. Team ember strike site.
Face Bolt: Pegasus X
Edit
Pegasus X is a enery ring used mainly for stamina and has two modes, Strike Attack/Defense Mode and Spin Stamina/Balance Mode. The motif of the face bolt has a shadow and it looks like a regular pegasus but with a green outline.
Energy Ring: Pegasus X
Edit
Fusion Wheel: Chosen
Edit
It is one of the most heavy fusion wheels ever weight about 3.5 pounds it is shaped similar to the galaxy wheel but has stonger attacks, and much less recoil.
Spin Track: UD140
Edit
Ultimate Destruction 140 is a spin track is only compatible with Chosen Pegasus becuase it has two modes one mode changes the preformance tip to RWF or RWD, while the other changes it to RWS or RWB.
Performance Tip: RWF/RWD/RWS/RWB
Edit
Thanks to friction all of the tips have stronger attack than regular tips. It has four modes that can be changed with the chosen fusion wheel, the UD140 spin track, and this tip. Rubber Wide Flat RWF is the attack mode because it gives quick movement. Rubber Wide Ball RWB is the defense mode because it makes the bey more stabalized. Rubber Wide Sharp RWS is the stamina mode because it keeps the bey spinning for a long period of time. Rubber Wide Defense is the balance mode because it gives a good mix of attack defense and stamina.
THIS STATS IS OBSOLETE AND NO LONGER USED.
Chosen Pegasus UD140 RWD/RWB/RWF/RWS's Statistics:
| | | | | |
| --- | --- | --- | --- | --- |
| Attack | Defense | Control | Stamina | Speed |
| | | | | |
Ad blocker interference detected!
Wikia is a free-to-use site that makes money from advertising. We have a modified experience for viewers using ad blockers

Wikia is not accessible if you've made further modifications. Remove the custom ad blocker rule(s) and the page will load as expected.